Recovery where you need it.
This RE3 ice compression pack is specifically designed to accelerate recovery from shoulder, hip, glute , back and chest injuries. It uses techniques adopted from professional athletes, elite coaches and sports physicians to reduce pain and inflammation. It will even aid your recovery from a hip replacement or shoulder reconstruction, as well as provide relief from arthritis or chronic pain.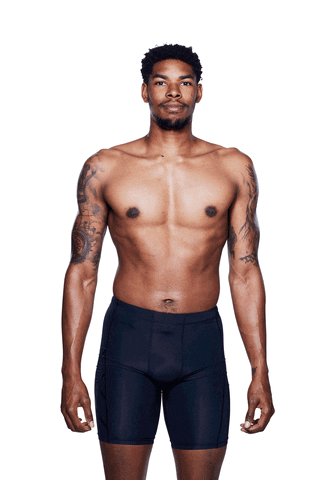 I've had a shoulder arthroscopy. Can I use this pack?
Absolutely. If your surgeon is suggesting ice as an appropriate treatment, this pack will be perfect.
Will it help stiffness and range of motion from arthritis?
This ice pack works to reduce inflammation and swelling, so can be particularly useful when you experience joint pain during an arthritis flare. Some customers have reported their mobility is much better after using the ice compression pack, so its effect is twofold. It reduces pain and makes it easier to exercise – which in itself is an important part of arthritic pain management.
Can I use this product on my neck?
If you suffer from neck pain, this product works just as well. We recommend wrapping the brace under one armpit for secure compression.
Tip
This ice compression pack is perfect for athletes who've experienced a sporting injury, as well as surgical patients after a hip replacement or shoulder reconstruction.