TREATS PAIN, INJURIES & INFLAMMATION NATURALLY!
The RE3 acl pack is just that – an ice compression pack to help recover from knee injury. If you train multiple times a week, are a professional athlete, or your body doesn't bounce back as fast as it used to, this pack is for you. It uses techniques adopted from professional athletes, elite coaches and sports physicians to reduce pain and inflammation. Consider the benefits of an ice bath, without having to submerge yourself in ice.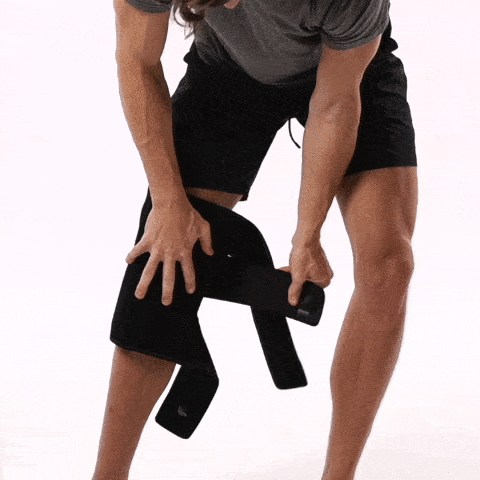 - Speeds up recovery from surgery and acute sporting injury

- Minimises swelling, inflammation, muscle spasm and pain

- Allows you to progress to rehab and mobility exercises earlier

- Brings advanced cryotherapy technology to the everyday athlete

- Reduces tissue temperature around the injury to around 10 degrees Celsius – the tipping point for clinical effectiveness. (Most gel ice packs don't get the injury site below 13 degrees.)
WHAT'S INCLUDED
This pack includes six ice compression packs:
Each brace comes with two ice core blankets per compression pack (that's 4 in total). 
INSTRUCTIONS
 Can I use this straight after surgery?
You bet. If your surgeon has suggested ice to aid your recovery, this pack will be perfect for you. You can even take it to the hospital with you on the day of surgery. Simply make sure you freeze the ice core blanket(s) the night before.
Will this have any impact on my pain medication?
While we can't provide medical advice, we've received lots of feedback on this issue over the years. Many customers have told us they rely less on pain and anti-inflammation medications with regular use of their RE3 ice compression packs. Check out our reviews for more information on this.
Tip
While this surgical value pack is a fan favourite for recovery after surgery, it's also just as useful for common running, netball, rugby and AFL injuries. You'll soon find it will be an essential component of your sporting kit. Just freeze it, grab it and go.